Earlier pages:
album cover
Posted by Chris Stein at 2/23/2010 02:54:00 PM
the new BLONDIE album cover art is being done by Dutch (Amsterdam) artist Chris Berens
BLONDIE RECORD coming
Posted by Chris Stein at 2/13/2010 02:10:00 PM
ok we are getting closer to the next record... all the mixes are done... we have a couple of very cool guest artistes, we are pushing for a 15-16 track record... there are three, maybe four cover songs... theres one track in French and Two in Spanish... as for the English language remaining tracks most of the lyrics are by Debbie... i must say i am knocked out by the lyrics alone... i think that this record will help people understand that one can write rock lyrics that go further into the realm of poetry and literature, that just dont make simple statements... i think all the blondie records are different and have their own character... this one has been in the works for over a year and the long period since the last record has certainly pushed it into its own space... yes it sounds like blondie no question... yes its a rock record... yes there are a bunch of different styles explored... beyond that i dont have more right now... i am close to saying its a little on the dark side but that may just be my own interpretation... so far we have only played things for very few people... when people hear it then we will get more of a consensus on what they think it is... we will release more details in a while the release is supposed to be in the spring... i will let you know
"Winters gun" shoots us all
Posted by Chris Stein at 1/24/2010 05:17:00 PM
i have been neglecting some of these posting duties due to ennui and using the time i have to keep active on the upcoming record project
pretty soon i am hoping to release some concrete data re the next record, till then you will have to live in some suspense
thus far i have only heard i guess four of the tracks mixed... ok what i do have is tracks are being mixed by
Mark Needham
in LA, produced by our now old pal
Jeff Saltzman
one of the most patient individuals in the whole of something...
i am still working on new music... the world of digital recording is unlimited and i can do hours and hours experimenting with sounds etc etc
but yes winter is a drag ('winters gun' is the title of an old friends latest recording, i love it, had been playing it constantly for several months when i first got it)
and there is little to do outside of a limited circle sooo i was pleased to find the crazy service offered by
Xtranormal.com
... there one can waste time making little cartoon creatures say weird shit to each other, the results however are pretty hi end... so for part and full time computer geeks like myself its an amusing winter pastime... some results are on my youtube site:
esxp on youtube
thats about it... still not set up to send autographs, should be in the UK this year etc etc
happy new year by the way
taxi driver remakeski
Posted by Chris Stein at 12/14/2009 07:00:00 PM
мы родом выяснили остальной hollywuss римейк таксиста ролях Брэд Питт, конечно, как Travis Бред .... Travis Бикля (как Роберт де Ниро) Кирстен duntz .... Бетси застрял на Питер Бойл Char myabe Патрик Стюарт .... Мастер Дакота Фаннинг (Thnx Аарона) .... Ирис Джек Блэк .... 'Спорт' Matthew Том (Альберт Брукс) .... Конечно Бена Стиллера это хорошо я забыла о, может быть, Патрик Стюарт Сенатор .... Чарльз Palantine
WE THREE KINGS VID
Posted by Chris Stein at 12/12/2009 06:12:00 PM
THERE IS INDEED A VID FOR THE SONG, it should be up on the 'official' part of the site here soon
thanx for all the early comments
about to leave Halifax
Posted by Chris Stein at 11/01/2009 07:47:00 AM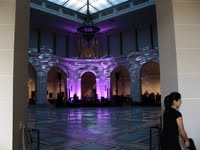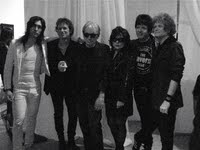 the Bklyn Museum show felt successful, fun to play to that particular crowd of 'hipsters' (i am open to suggestions for a better referential title...)
i was disappointed by the guy from the NY Times review of the photo show; his summation that 'video was the only way' to capture the spirit of rock just pointed out that he had grown up with MTV... there are quite a few 'rock videos' that i like but on the whole i think its more important to have ones own personal images linked to music rather than the images that some director thinks represent the song... it has always been a point that i had mixed feelings about... having grown up back in the ancient days, most of the music that i hear from those times is bound up with the things that i was seeing and the feelings i was having and not with the very specific video images that i often associate with later songs... isnt it hard to think of 'Like A Virgin' without picturing Madonna on the boat? now think of 'I Want To Hold Your Hand' and see what you come up with; most likely like me a sort of montage of Beatle images, many photographic... any way they cant all be journalistic gems but i expect more from the Times
missed Halloween at home for the first time in a few years, currently in a Marriott hotel in Halifax... now proof that there are a lot of hip journalists out there is here in the form of this review from Halifax Chronicle Record: BLONDIE HALIFAX REVIEW
Monday will find us back at reording with Jeff and the boys from SF... sitting around in hotel rooms is some kind of art form... i am of course reminded always of 'Old Boy' the Park Chan-Wook film wherein the hero is locked up in a hotel room for fifteen years for apparently no reason... well it turns out he called this other guys sister a slut in high school and the guy was out for revenge... hotel rooms all blend together and we frequently have lapses of recall: yesterday i was sitting in the room here when the maid opened the door and let in Clem who had gotten off at the wrong floor and thought his card-key didnt work... its tough at the top as we say happy belated Halloween all
Who Shot Rock & Roll: Remix!
Posted by Louis A Bustamante at 11/01/2009 02:43:00 AM
Chris Stein's new project "Who Shot Drums and Bass", eight new tracks in various musical styles, has been released for free under a Creative Commons license, and Chris and the Brooklyn Museum want you to remix them for the "Who Shot Rock & Roll: Remix!" contest.
Tracks will be judged by Chris Stein and Matthew Yokobosky, Chief Designer at the Brooklyn Museum. The winner will receive a Who Shot Rock & Roll companion book signed by author Gail Buckland and have his or her remix featured during the Brooklyn Museum's Target First Saturday dance party in January!
Check out the contest rules and all the details at the Brooklyn Museum web site.
Labels: chris stein, contest, creative commons, remix
recording the next BLONDIE "record"
Posted by Chris Stein at 10/24/2009 09:47:00 AM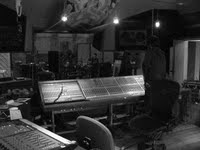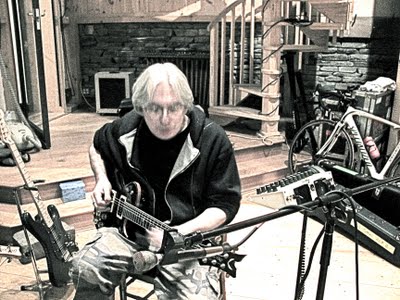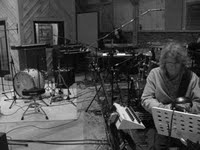 annnnnd we are plowing ahead, noses and other extremities to the proverbial grind(stone, house what have you) the thing is that after the long build-up and the digital world that we are all working in these days we have wound up with over thirty tracks that are being worked on simultaneously... certainly a first for sheer amount of material, also a first for this way of working that is editing and adding to many tracks at the same time as we go along... in the past even the last two new era BLONDIE recording we have always focused on one maybe two tracks at a time... all the 'basic tracks' are done in a group still; that hasn't changed however as per usual i am not exactly sure where the thing is going, how different it is from previous offerings etc... does it sound like a BLONDIE recording? yes i am sure it will be familiar, there are many aspects and sounds/styles that are there in it in the old hippie days everyone used to say "the same but different" so that applies here
Jeff Saltzman is terrific in his production role and i am really liking his approach... we are all learning things as we go along Jeff is a fan as well as a talented producer/musician so that understanding of the band that he brings is a whole other dimension... i have been exchanging ideas and sound files with him for probably six months or more prior to starting work... he has his two assistants with him Gaby and Marco so they are like a crew and work tightly together...
i will put out some more info in a bit... i dont think that we are gonna discuss the specific songs before they are done... i dont know for sure what we are gonna do with so many tracks, the strongest are gonna be on whatever form the thing is released in first it looks like we will come over to Europe/UK next year for sure also the site here is due to be upgraded shortly and we are all thankful to Barry for all his help... also thanks to Louis as well for his help and additions to the site... the BLONDIE.NET site has been in need of facelift for a while now... we need to have downloads etc available... i have a lot of ideas for what should go on... we will see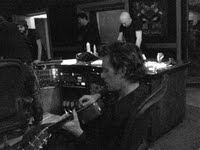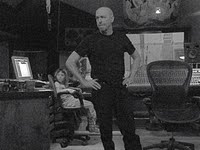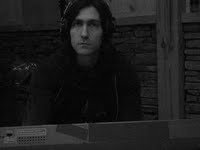 Labels: blondie recording new blondie record music new wave punk guitars alternative
BASTERDS
Posted by Chris Stein at 8/22/2009 03:05:00 PM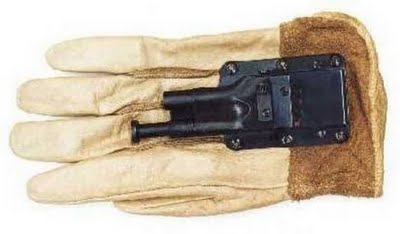 i loved Inglorious Basterds... i am so pleased that Q still has his edge... i was a bit concerned after 'Deathproof'; the painful interminable banters in Deathproof made for some low points in Tarantino cinema but he has more than redeemed himself here (well assuming he really needed to)...
the layers of film references are great fun but i was mainly taken with the long dialogs (here because its a period piece we are not subjected to conversations about Madonna's sexual activity or Burger King)... for me some of the Quentin long ass dialog scenes in previous offerings work and some dont, some are annoying and some are brilliant; in Kill Bill we have back to back scenes that are brilliant (Uma and Don Esteban the old pimp) and then annoying (the end long scene between Uma and 'Bill' for me didnt make it in spite of some great bits like the 'Clark Kent is how Superman sees humanity' thesis)
but the long scenes in Basterds all held me, they all were played over underlying tension... even the 'language barrier' was somehow an addition
also i thought Brad was fucking fantastic, i am seeing that his performance is a bit overshadowed by that of Christoph Waltz as col. Landa but Pitt's deal was just terrifically subtle while Waltz just played his part bigger and therefore stood out all the more... Waltz is a fantastic find for Tarantino, i couldnt even find a picture of him on imdb.com, very funny... no doubt he will shoot up the hollywood ladder quickly now
some of you know me as a WW2 buff so there's that... i wrote a list of "my favorite movie weapons" for Dick Manitoba's "Book Of Punk Rock Lists" a year or so back... well i certainly would have added the oss glove gun that is featured in one of the finale scenes... the glove gun is one of the weirder weapons that came out of WW2, it can be found in most collections of special forces memorabilia and oddities (like the one shot Liberator pistol that was distributed to the resistance fighters by the allies)... anyhow the glove gun is a real thing and putting it in the film gets may points from your narrator here... after much looking i found a pic of one, see above
Brooklyn gig
Posted by Chris Stein at 8/16/2009 01:21:00 PM

this then was the Brooklyn show; Aug. 13 at Asser Levy Park in Coney Island...
pic is courtesy Debra Garcia the director/producer of the events there...
word was it was the biggest crowd of the series; close to 18 thou
now we are in Chicago, show tmrow
i have been taking my own pics i'll put some up in a day or so
just saw the new Rambo movie on the bus, way behind in movie watching...
i think we need to see "RAMBO VS. PREDATOR" made