Blondie: Deborah Harry
News about Deborah Harry, singer and songwriter for the rock band Blondie.

Archives
Links
Twitter
Posted by Louis A Bustamante at 7/19/2009 05:26:00 PM
Hey cyberspacers! Now you can follow Debbie on Twitter at twitter.com/BlondieOfficial!
NYC Sewer
Posted by Louis A Bustamante at 6/23/2009 08:08:00 AM
Debbie in New York City. Photo by Miss Guy.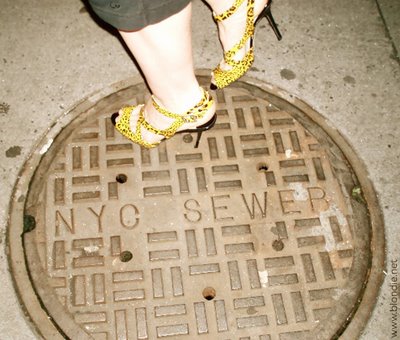 Deborah Harry amfAR Appearance June 11 2009
Posted by Louis A Bustamante at 4/30/2009 09:35:00 PM

Deborah Harry will appear at the "Honoring with Pride 2009" fundraising event for amfAR on June 11th, 2009, honoring Lady Bunny, Patricia Field and Cleve Jones. Debbie will appear alongside a star studded cast including host Alan Cumming, Ari Gold, Colton Ford, DJ Billy Beyond, Flotilla DeBarge, Cheyenne Jackson and Christian Siriano. For more info and to buy tickets, please visit www.deborahharry.com.
Debbie to Appear on Chelsea Lately
Posted by Louis A Bustamante at 3/06/2008 04:02:00 AM

This Monday, March 10th at 11:30pm EST, watch for Debbie's guest appearance on Chelsea Lately, the hit late night talk show on E!
Debbie Harry's "Necessary Evil" Tour Underway
Posted by Louis A Bustamante at 11/09/2007 09:27:00 PM
Debbie Harry's tour for her new album "Necessary Evil" is now underway, continuing until the final show in San Francisco on December 9. For more information, visit the Official Deborah Harry Site www.deborahharry.com, and if you don't have Necessary Evil, order it!
Debbie Harry on The Hour with George Stroumboulopoulos
Posted by Louis A Bustamante at 10/26/2007 09:28:00 PM
Debbie Harry's interview on CBC's "The Hour", originally broadcast on October 25, is available for viewing online at http://www.cbc.ca/thehour/video.php?id=1769 Her new solo CD, Necessary Evil and tickets for the Necessary Evil tour are on sale now. For online purchasing links and additional details, visit deborahharry.com now!
Two Times Blue Remixes Released
Posted by Louis A Bustamante at 9/09/2007 10:26:00 PM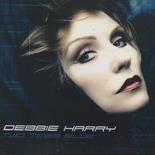 Debbie's new remixes for "Two Times Blue" have been released in the US by eMusic.
If you use the following link, you can get 25 free downloads, which you can use to download the new mixes, including some that are exclusive to eMusic (offer valid to US billing addresses only):
eMusic's downloads are standard MP3s with NO copy protection, which means you can use them on your iPod or any other MP3 compatible digital device or burn them to CD with no restrictions.
The tracks include the original version, mixes by Soul Seekerz and Stonebridge, and a special acapella!
Unreleased shots of Debbie, Justin Bond, more by Rob Roth up for auction
Posted by Louis A Bustamante at 6/18/2007 07:21:00 AM
Our friend, photographer, video artist, director, and performer Rob Roth, has participated in MIX NYC's 2nd Annual Naked Eye Camera Benefit, where creative folk from all walks of art personally fill a unique, unprocessed disposable camera with images from their day-to-day lives. Included in the package is one unprocessed disposable Fuji camera (27 exposures), one photocopy of the participant's signed release form (for legal purposes) and one autographed note written by Rob: "I created a persona out of a hand puppet named 'Monkeysex'. I kept Monkeysex with me throughout the month and took snapshots with the puppet representing me. Snapshots with friends like Debbie Harry and Justin Bond, at events as varied as Badass Burlesque in NYC and the Radical Faerie Gathering in Tennessee with other 'private' moments in between." MIX NYC is a 20-year-old 501(c)(3) non-profit organization whose board members board & staff are volunteers. Their signature event, the New York Lesbian & Gay Experimental Film Festival, will take place in November 2007. In 2006 they launched a free summer media-training program for disadvantaged queer youth, and a film preservation program to save essential queer films from being lost to future generations. Throughout the year they host free community screenings in greater New York City. MIX also produces the ACT UP Oral History Project (www.actuporalhistory.org), which is documenting the history of AIDS activism. 100% of the final sale price will support MIX NYC. MIX NYC: www.mixnyc.org Direct link to auction on eBay: eBay Auction
"Two Times Blue" Released Today
Posted by Louis A Bustamante at 6/06/2007 01:52:00 PM
Deborah Harry's new single "Two Times Blue" has been released in the US on iTunes: Deborah Harry - Two Times Blue (Digital Release) iTunes reports to SoundScan, so buy it soon and let's spread the word! Check www.deborahharry.com for banners that link to the single, for your MySpace page or other web site.
Dame Edna
Posted by Louis A Bustamante at 4/11/2007 01:08:00 PM
Debbie visits the spa at "The Dame Edna Treatment" (ITV, UK) on Saturday for some "serious pampering" and "vocal therapy a la Edna"! For more information check out Dame Edna's web site.