Blondie: Matt Katz-Bohen
News about Matt Katz-Bohen,
Keyboard player for Blondie.

Archives
A Normal Day in Albuquerque
Posted by Matt Katz-Bohen at 11/11/2009 02:42:00 PM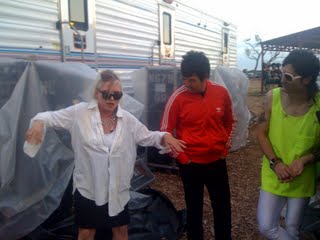 Debbie, Clem, and I in Albuquerque. This is what we do when we're just "hangin' out".
My House
Posted by Matt Katz-Bohen at 11/11/2009 02:40:00 PM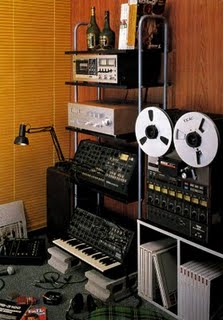 Here is a picture of my home studio .... if it was 1982, and I worked for Korg.
2009 summer tour pictures
Posted by Matt Katz-Bohen at 11/07/2009 12:10:00 AM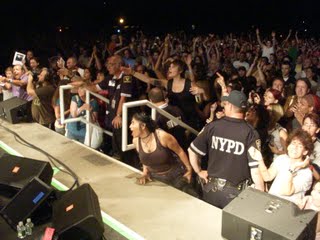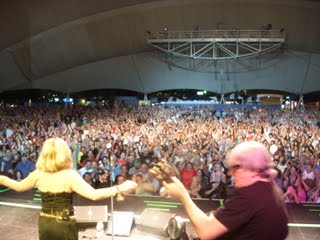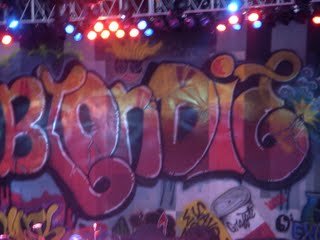 Here is the great graffiti backdrop from the summer 09 tour, word to Hans Shoop for making it. Also, the crowd from Boston, and screaming New Yorkers. More to come.
First Post
Posted by Matt Katz-Bohen at 9/06/2009 12:15:00 AM
Hi,
Matt here, just testing to see if this works ... I will be posting pictures of the summer tour soon. 
Introducing Matt Katz-Bohen
Posted by Louis A Bustamante at 6/21/2008 10:28:00 PM
Matthew Katz-Bohen attended the world-renowned LaGuardia High School of Performing Arts (the "Fame" School) in New York City, where he studied Piano, Violin and composition. A native New Yorker, Matt has toured the world with his original projects Daddy (www.myspace.com/daddy) and GoonSquad (www.myspace.com/goonnyc). He has backed legendary artists such as Ashford and Simpson, Jody Watley, Lady Miss Kier (Dee-Lite), John Cameron Mitchell ("Hedwig"), and Princess Superstar. He produces, writes, programs, and plays keys and guitar for his own projects as well as up-and-comers Sherry Vine, Viva, Adam Joseph, Lui Antinous, Naommon, and Paradis en Efecto.